11/24/2021
Cristalink Driver

Cristalink Driver Licence
See Load order groups and altitudes for filter drivers for more information about altitudes and load order groups. Filter altitudes are allocated by Microsoft based on filter requirements and load order group. To request a filter altitude number, see Filter altitude request. Click the Driver tab, and then click Driver Details. In Driver Files, there should be only two drivers listed: NRDVDStr.sys and NRDVDTap.sys. Any other drivers may cause malfunction of Firestreamer-RM.
Looking for help regarding 'GET EVENT STATUS NOTIFICATION' MMC command:
Q1) As it was mentioned in this group a while ago, class driver periodically
polls multimedia devices (like CD-ROMs) via GET EVENT STATUS NOTIFICATION.
My question: is this information stored/buffered by the driver somehow? Is
there anyway for the user-mode app to query (say, via IOCTL) the driver
about event info without sending the 'GET EVENT STATUS NOTIFICATION' to the
device itself ?
Q2) How safe is for the user-mode app to send 'GET EVENT STATUS
NOTIFICATION' to the device, is there any danger to 'mess up' with class
driver? Any precautions to be taken?
Many thanks!
Igor.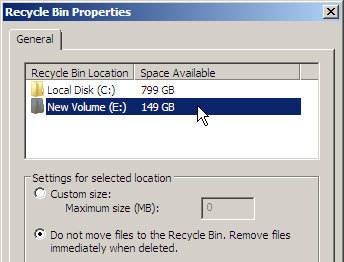 By Cristalink Firestreamer-RM is a utility that enables existing tape oriented backup software, such as the Microsoft Backup Utility, to directly access a wide range of non-tape storage media.
Try going into device manager (Right Click My Computer, Properties, Hardware, Device Manager) and open up DVD/CD-ROM drives. Right click your device and click uninstall. Then click Action, scan for.
Cristalink Driver Ed
What is required to enable a virtual/ram disk to be visible in 'Disk
Management?'
Starting with the KMDF ramdisk source (ported from the 2000 sample) I
supported enough IOCTLs to format & chkdsk it.
I registered it with the mount manager (no more CreateSymbolicLink in
DeviceAdd) and supported the codes:
IOCTL_MOUNTDEV_QUERY_DEVICE_NAME
IOCTL_MOUNTDEV_QUERY_UNIQUE_ID
So now the drive letter is automatically assigned. I can do defrag and
Scandisk too. It still doesn't show in 'Disk Management' though. I can
assign/change the mounted drive letter using mountvol.exe from the
command line, so I belive it registers correctly, it's just easier for
the less technically inclined from 'Disk Management.'
Does the disk manager only scan the buses? Does it require a partition
table? Or?
I know about IOCTL_MOUNTDEV_QUERY_SUGGESTED_LINK_NAME, but it works only
if there is no previous reference to the drive letter in HKLMSystem
MountedDevices. Which isn't always the case and even so, I'm still
required to change the drive letter with mountvol.exe.
Thanks,