11/24/2021
Bar Code Printer Driver
Thermal label barcode printer Download Drivers 4B-2054L Windows driver 4B-2054L Linux driver 4B-2054L Mac driver Resolve Micmi printer Mac driver cannot be opened because it is from an unidentified developer. Drivers are software that help your computer work with devices. Learn more & download drivers for your micmi printer.
Printer drivers can be downloaded from your printer model's support page. Please see the complete software section below for a list of all available printer software. All printer software.
We would like to show you a description here but the site won't allow us. Calibrating Printers with the Seagull Driver: An easy way to calibrate your printer is through the Seagull Driver! Follow these steps to calibrate your printer. Go to Control Panel Devices and Printers. Right click your printer and select printer properties. Go to the tools tab. Click Action Run Calibration.
EASYLABEL is the easiest to use barcode and RFIDlabel software available on the market today. EASYLABEL includes every method of making label design and printing easy, fast and accurate. You don't have to be computer literate to fulfill complex labeling requirements. EASYLABEL incorporates an RFID Wizard and an GS1(EAN/UCC) Barcode Wizard to help meet all of your current and future label design requirements.
For a total labeling solution, EASYLABEL is available in seven separate versions each with a different set of feature. Use the Version Comparison Chart to choose from Start, Silver, Gold, Platinum, Multi-User, Terminal Server or Net Print Server and see which best fits your labeling application.
Click the tabs below to browse some of the features of EASYLABEL.
RFID
EASYLABEL's RFIDWizard will allow you to program and print High Frequency (HF) and Ultra High Frequency (UHF) smart labels. The RFID Wizard will also assist you in creating an Electronic Product Code (EPC) and allow you to import the data to be programmed on the smart label from numerous sources.
GS1 (EAN/UCC) Barcodes
Creating GS1 (EAN/UCC) bar codes has never been easier! EASYLABEL's new GS1 Bar Code Wizard makes creating GS1 bar codes a simple 4-step process. The Wizard prompts you for the required information and then builds the bar code automatically! You even have the capability to create codes with multiple Application Identifiers. The Wizard can make GS1 128, GS1 DataBar and GS1 DataMatrix Bar Codes. Placing GS1 Bar Codes on your label is now as EASY as 1, 2, 3!
Databaseview
Databaseview is a new database editor that has been incorporated into EASYLABEL. This new editor natively supports the Microsoft Access® structure allowing you to edit and create Access databases from within EASYLABEL. With the appropriate drivers you can view and edit almost any database structure including dBASE®, Paradox®, and Microsoft FoxPro®, as well as many popular spreadsheet and text formats.
Cross-reference
EASYLABEL provides you with the tools to design the most complicated chemical labels with certainty. If your task includes placing localized GHS Hazard and Precautionary Statements on your labels then EASYLABEL's Database Cross Reference function will help you accomplish this. Using Database Cross Reference you are able to not only pull in data from one database but from a second, third or more. Database Cross Reference acts as a pointer that directs EASYLABEL to the database where the data is stored.
Security and Logging
The EASYLABEL Print History Console is an extensive reporting, logging and reprint application. The Print History Console provides a central location for your EASYLABEL reports and logs. Multiple copies of EASYLABEL can connect to the Print History Console allowing for centralized logging and reporting. Click HERE to find out more about the Print History Console. EASYLABEL provides you with tools to help meet your FDA 21 CFR Part 11 compliance requirements including: updated User Sign-on and Password options, New User Logging Options, and Audit Trail Options. Click HERE to find out more about EASYLABEL's FDA 21 CFR Part 11 tools.
Middleware Capabilities
With such powerful features as Command File Monitoring, 32-bit ODBC (Open Database Connectivity) and ActiveX/COM controls, you can effortlessly communicate with and control EASYLABEL. Printing can originate from an AS/400, mainframe, UNIX, or host system. A link to Visual Basic, Delphi, C, C++ and other applications that support ActiveX facilitates the creation of custom screens, entry boxes and controls. By using EASYLABEL, you can connect to MRP II (Manufacturing Resource Planning), ERP (Enterprise Resource Planning) systems such as SAP, Oracle, PeopleSoft, JD Edwards and BAAN, as well as MES (Manufacturing Execution Systems).
Terminal Server
EASYLABEL Terminal Server provides you with all of the features that the Platinum version offers with the ability to be run on the Windows Terminal Server platform. The software and hardware key are only installed on the Server. This makes the management of the software a SNAP!
XML Generator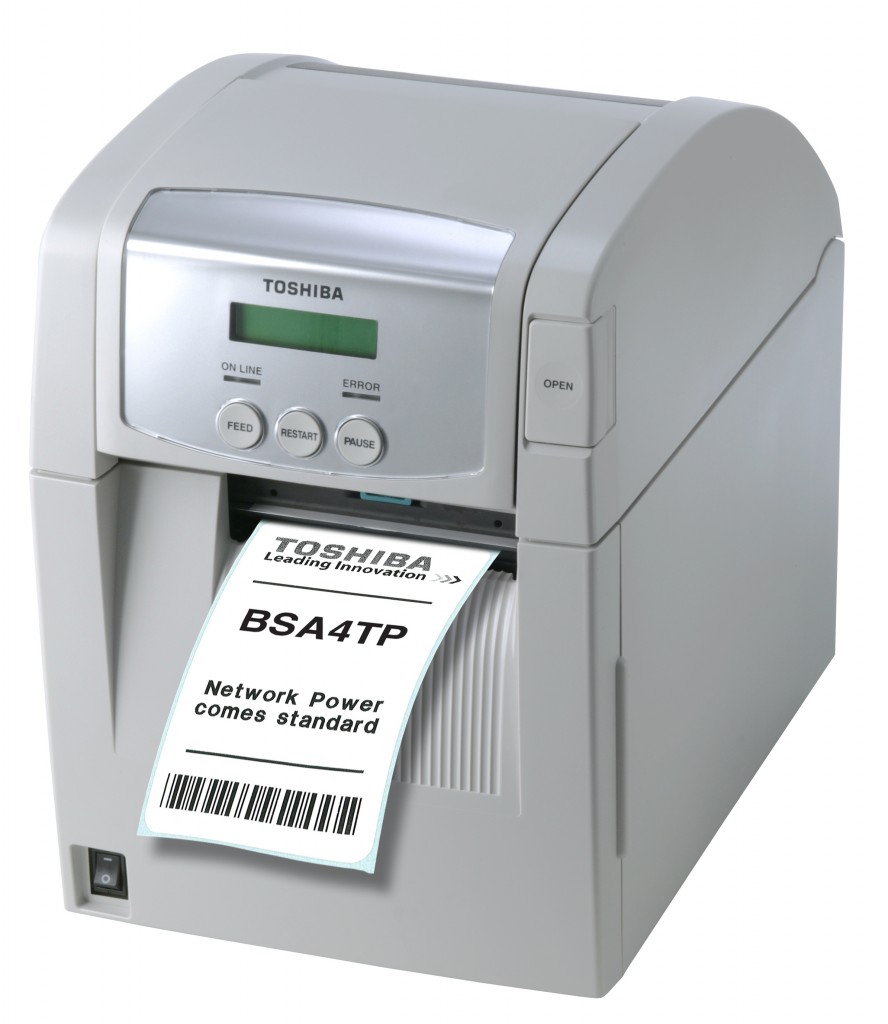 EASYLABEL Platinum's XML Generator enables you to generate an XML template for a given format file(s). The Generator prompts for the format file name(s), the number of labels to print, which printer to use, and the variable data used to populate the fields on the format. The XML file that results from the Generator can be used as a template that can be uploaded to and populated from within an XML enabled application. XML files can come from any application that can output XML. The .Net framework and Windows XP or later are required to use the XML Monitor.
XML Monitor
EASYLABEL Platinum's XML Monitor will 'watch' a file directory or TCP/IP port and will automatically print labels whenever a compatible XML file is received. This provides a direct connection to Oracle and SAP. The file drop can also be: your E-mail application automatically copying an E-mail attachment to the directory, or another application automatically generating the file in the directory. The .Net framework and Windows XP or later are required to use the XML Monitor
Remote Programming
EASYLABEL can now be upgraded in the field, (or have users added in EASYLABEL Multi-User) through Remote Programming. Remote Programming is accomplished by exchanging encrypted data files. These data files can be exchanged by any medium such as diskette or E-mail. The upgraded software can be used immediately after the Remote Programming process
IP Printing
Use IP Printing (Internet Protocol) to print to a printer anywhere in the world, that is connected to a Print/Device server or Ethernet card, by using DHCP (Dynamic Host Configuration Protocol) or its IP address.
Net Print Server
EASYLABEL® Net Print Server (ELNPS) is an application that provides a web browser-based interface for label selection and printing. Users of web browsers on Windows PCs, non-Windows computers running Linux or Unix, Apple Mac and even a hand-held PDA can easily browse and select a label format. Although ELNPS Clients can be any system with a web browser, the ELNPS Label Server MUST be a Windows based system because of ELNPS's use of ASP.NET.
Enhanced GUI
EASYLABEL's Graphical User Interface (GUI) employs a new, sleek and intuitive design that anyone familiar with today's office applications will feel right at home using.
Format Browser
EASYLABEL's Format Browser allows you to keep track of the fields that exist on a format. The fields can be located through an expandable "tree" structure where they are grouped by Field Type, Data Source, Conditional fields, Increment/Decrement fields, Hidden/Phantom fields, and TrueType/Device fonts.
Tabbed Dialog Boxes
Field properties are displayed logically by using tabbed dialog boxes. Similar options and features are grouped by tab to make finding the right one fast and easy.
Alignment and Justification
To make it easier to align fields, we've added new alignment and justification choices.
Common properties on 1 screen
To save time when editing properties in a number of different fields, we've added the ability to change all of the common properties, (such as character size or font style) at the same time, from one screen.
Job List
EASYLABEL Platinum's Job List File is basically a saved print queue. Job lists can be created to print specific sequences of labels. A job list can be opened, and all the jobs in the list can then be added to the print queue in one operation. It is also possible to send individual jobs or a selected group of jobs from the list to the Print Queue. Job List Files do not require any programming experience or special syntax. Therefore, they are an EASY way to automate label printing by loading the print queue with multiple print jobs.
EasyTutor
EasyTutor is a training companion to EASYLABEL. Its purpose is to help you gain a solid working knowledge of the features and functions of EASYLABEL through interactive tutorials.
With EASYLABEL® you can print to ANY dot matrix, inkjet, laser or thermal/thermal transfer printer that uses a Windows® driver.
For even better results, EASYLABEL natively supports over 200 thermal/thermal transfer printers including:
Avery Dennison
C.Itoh
Cab
Citizen
Datamax
Dedruma
Diagraph
Eltron
Fargo
Gemini
Geotronic
Godex
HP
Intermec
Novexx
Printronix
Ricoh
RJS
Sato
Synergystex
System Wave
TEC/Toshiba
Tharo
TSC
Zebra
Language

Documentation

Catalan (català)

X

Simplified Chinese (中国)
Traditional Chinese (中國)

X

Czech (čeština)
Dutch (Nederlands)

X

English

X

French (Français)

X

German (Deutsch)

X

Hungarian (magyar)
Italian (italiano)

X

Japanese (日本人)

X

Polish (polski)

X

Russian (русский)
Spanish (Español)

X
The current version of EASYLABEL runs under all Windows operating systems "Vista" and later. All 64 bit systems are supported where applicable.
EASYLABEL 6.2 is the last build of EASYLABEL that will run under Windows XP. EASYLABEL (up to 5.6.0.1152) runs under Windows 98SE, ME, NT 4.0, Windows 2000, Windows XP, and Windows Server 2003.
512 MB of RAM or more
107MB of free disk space for typical install
White Papers and Manuals can be found on the EASYLABEL Support Page.
Printer Drivers for Microsoft Windows® Operating Systems

SATO Windows® Printer Drivers
The SATO Windows Printer Drivers support all the current printer models. These printer drivers are to be used with labeling software and other Windows-based programs on the following Microsoft Windows operating systems:
Windows 10, Windows 8.1, Windows 7,Windows Server 2019, Windows Server 2016, Windows Server 2012, Windows Server 2012R2 (64bit only), Windows Server 2008R2 (64bit only), Windows Server 2008
For previous SATO printer models, click here.
Supported Printers
(printer models with RFID have support for both HF & UHF inclusive of the driver)

Zebra Barcode Printer Driver
CG208/CG212
CG408/CG412
CL408e/CL412e
CL608e/CL612e
CL4NX 203dpi/305/609 dpi
CL6NX 203dpi/305 dpi
CL4NX Plus 203dpi/305/609 dpi
CT408i/CT412i/CT424i
CT4-LX 203/305 dpi
FX3-LX DT305-Ln
GL408e/GL412e
GT408e/GT412e/GT424e
GY412T
LM408e/LM412e
Lt408
M-10e
M-5900RVe
M-8459Se
M-8460Se
M-8465Se
M-8485Se
M-8490Se
M84 Pro 200/300/600DPI
MB200i/MB400i
PW208NX
S-8408/S-8412/8424
SG112-ex
S84-ex 203/305/609 dpi
S86-ex 203/305 dpi
TG308/TG312
WS408/WS412

Windows Printer Driver for the SATO WS2 series printer models
Supported Printers
SATO WS208 SDPL

SATO WS208 SEPL

SATO WS208 SZPL

SATO WS212 SDPL

SATO WS212 SEPL

SATO WS212 SZPL
Windows Printer Driver for the SATO PV series mobile printers
Supported Printers
Seagull Printer Drivers